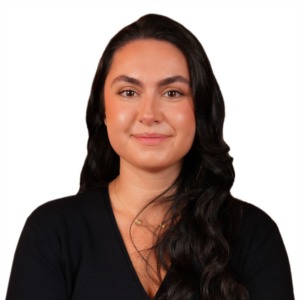 Meet Sofija, a passionate real estate professional driven by her lifelong connection to the industry. Inspired by her mother's successful real estate career, Sofija found her calling in helping people find their dream homes where they can build their lives.
What Sofija loves most about the industry is the profound impact it allows her to make in people's lives. It's the joy of guiding clients to the perfect home, where dreams take shape and memories are made.While the real estate market can present challenges, Sofija is undaunted. She recognizes the intricacies of the market and the fluctuations in interest rates as hurdles to overcome. Her unwavering belief in seizing each day as a new opportunity and competing only with herself fuels her personal and professional growth.
Connecticut holds a special place in Sofija's heart. It's more than just a location; it's home. The scenic beauty, delectable pizza, and the warmth of the people make Connecticut an ideal place to live. Even when considering a move to New York, Sofija's love for Connecticut won out, reaffirming her deep connection to the state.
With Sofija by your side, you'll not only gain a dedicated real estate agent but also a true advocate for your dreams. Her passion for helping you find your perfect home in Connecticut reflects her commitment to making your real estate journey a memorable and fulfilling one.