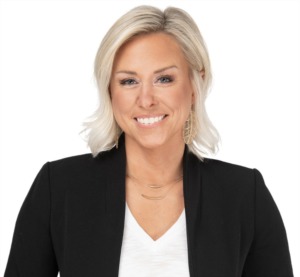 With over a decade of experience and helping hundreds of families buy and sell real estate, Nicole is a premier real estate agent on the Connecticut shoreline. Nicole's charisma, ability to take action quickly, and negotiation skills allow her to provide the best service for everyone she works with. With a keen eye for detail, she assists both buyers and sellers as they create the home of their dreams.
From working with investors and developers to sellers and first-time homebuyers, Nicole has a deep understanding of the real estate industry at every level. She is the go-to professional for supporting over 40 agents on the One Team with their numerous transactions. Nicole is the co-founder of the One Team, which completed almost 700 transactions in 2022. 
Nicole's entrepreneurial spirit and community-minded approach to life led her to invite others in on the journey of home design. Her work with The House that Social Media Built captivated audiences, garnering attention on Fox61, CNN, and NBC Connecticut, among others. In addition, Nicole is co-host of The Real Word, a weekly podcast on current real estate topics featured on Inman News. An advocate for her community and other entrepreneurs, she teamed up with three local women to create The Gift Card Project in March 2020 to support local businesses and individuals in need. She is currently working on The Social REdesign, in partnership with The SARAH Foundation.
A lifelong resident of Guilford and UCONN graduate, Nicole has a deep appreciation for Connecticut and a commitment to her communities. She continuously works to evolve as a mother, wife, real estate professional, and entrepreneur.