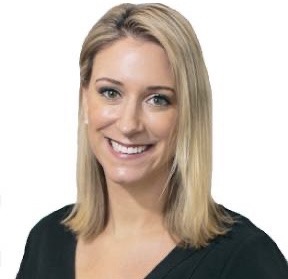 Meredith comes to the real estate industry with experience as a manager and an interior decorator. Her expertise in these areas transfers to her daily work as a real estate agent, with an ability to stay organized and steady in a fast-paced industry.
Real estate transactions require the mindset of a manager. Meredith effectively oversees the entire process, skillfully negotiates, and communicates every step with her clients. A natural problem solver, she finds solutions for any challenges that arise. With patience and persistence, Meredith continuously puts her clients' needs first.
Meredith fell in love with design while undergoing a complete renovation of the fixer-upper she and her husband bought five years ago. Since then, she and her husband teamed up as a contractor and interior decorator, working on remodeling homes. She utilizes these skills to help sellers stage their homes, and buyers visualize the highest potential in houses.
By actively pursuing her goals and establishing connections with others, Meredith works toward growth every day. She is immersed in the Connecticut shoreline market and remains ahead of real estate trends through continued education and research. Her growth mindset carries over to all areas of her life as a mother, wife, and Realtor.