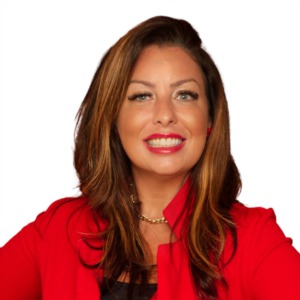 Introducing Karen Floriano, an experienced real estate professional with 3 years of expertise. Karen's diverse background as an ultrasound technologist and hairdresser has equipped her with invaluable skills that smoothly transition into her real estate journey. Her capacity to build connections, empathize, and actively listen sets her apart as an exceptional agent.
Karen's dominant personality traits of understanding, honesty, and approachability allow her to establish genuine connections with her clients. She thrives on the flexibility of the industry and the opportunity to work closely with people.
What Karen loves most about real estate is meeting new people and nurturing meaningful relationships. However, she acknowledges the challenges of gaining trust and convincing clients of her expertise. Yet, her unwavering belief in moving forward, no matter the obstacle, helps her overcome these challenges, ensuring the best outcomes for her clients.
Living in Connecticut, Karen enjoys the beauty of changing seasons and the timeless charm of the homes in the area. With her passion for real estate and her genuine dedication to her clients, Karen Floriano is your trusted partner in achieving your real estate goals.