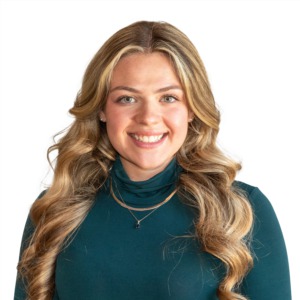 Gianna Abbatello is dedicated and driven. Her expertise in product promotion, managing busy schedules, creating exceptional customer experiences, and handling large purchases showcases her ability to handle the complexities of the real estate market. Gianna's organizational skills and cross-functional collaboration experience further enhance her ability to serve clients effectively.
Gianna's dominant personality traits, including patience, sympathy, outgoing nature, positive attitude, determination, and attentiveness, enable her to connect effortlessly with clients. She values the opportunity to impact people's lives positively and thrives in the fast-paced work environment that the real estate industry offers.
She has developed exceptional organizational and time management skills, allowing her to maintain a balanced workload. Her growth mindset and belief in continuous improvement ensure that she remains dedicated to personal and professional growth, always striving to be better than the day before.
Living in Connecticut her entire life, Gianna cherishes the beauty of the shoreline, the endless exploration opportunities, and the abundance of historical towns the state has to offer. Her deep appreciation for the local attractions and her passion for helping others make her an excellent real estate agent for clients seeking their dream homes or investment properties in Connecticut.